Auto Window Tinting Seattle 
We offer the perfect and most accurate auto window tint. Our technology can
apply it in a quick, flawless method. We offer you a variety of shades that can meet
your style.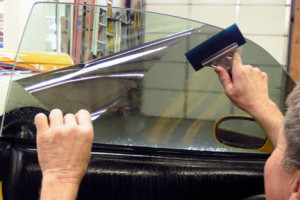 An excellent service and products are offered at a competitive price, you can have
the expert results at an effective cost. The perfect solution and the perfect color to
complement your car is available at our store.
The shades of the window tint are measure through the visible light transmission
(VLT), by which the percentage of light that will pass through the windows.
There is no worry, we act in accordance with the national standard of car window
tint, and our installers are professional and most experienced. We are confident
with the quality of our product, and we promise your satisfaction. Thus, we offer a
warranty package.
There are two main reasons the owner needs a window tint, it can be for
customization or for protection. Some of the benefits of window tint are
enumerated:
Better driving: The window tint can protect the eyes from the UV rays, and
prevents glare from the extreme light.
Provides privacy: Some car owners want to keep a low profile while
driving around town. More so, the window tint can provide protection with
the things inside the car. There is no need to hide all your valuables when
you park.
Protects upholstery: In a few years, the UV rays from the direct sunlight
can damage the upholstery of the car. Protect the car interior from the heat of
the sunlight, car window tint can block the harmful UV rays, which can
prevent warping, fading, or cracking.
Keeps a cool temperature: Car window tints can reduce the scorching heat
inside the car up to 60%. It can keep the heat out.